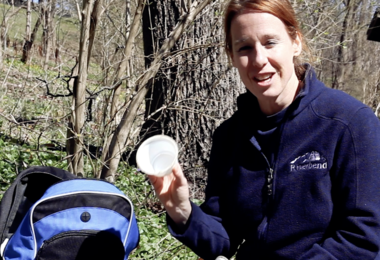 Outdoor Learning Tips No.1 : What's in my backpack?
In this video, learn some basic tips for heading out on your own outdoor learning adventures from the pros at Riverbend. This session is about what to take with you when you head outside for explorations with kids. Whether at Riverbend, a local park, your neighborhood, or your own backyard, these items will help with discovery and learning.
Remember to follow all guidelines for your local area and use social distancing strategies.
Outdoor Learning Tips No.3: Decomposers Lesson Parent Guide
Outdoor Learning Tips No. 4: What about Ticks?
As you spend more time outside, it is important to know a few things about ticks. Here is some information that will help you to understand and prevent tick-borne illness.
We have some tips and additional information here: More about Ticks
Outdoor Learning Tips No. 5: The Value of Nature in STEM Education
Erin McCool discusses how experiences in nature can reinforce STEM education skills in students of all ages - especially during this time of online learning. The video includes tips on keeping a science journal and making observations over a period of time.