Camps
Riverbend is an ideal destination for summer camp and on school holidays. Riverbend campers experience the best of outdoor play and learning. Hiking, exploration of animal habitats, games, science experiments, crafts and more await your nature enthusiast. Riverbend's highly qualified educators are ready to share their passion and knowledge as they guide children through a fun-filled adventure. Inside every Riverbend camper is a future nature hero!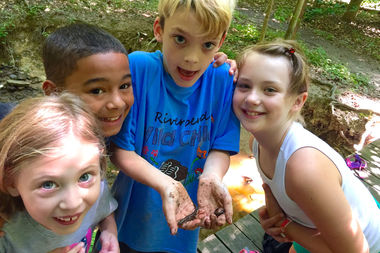 Summer Camp
Riverbend's summer camp was established in 1982 as Camp Green Heron. This two week program for children ages 4-11 years hosted seven campers. Today we welcome nearly 600 campers each summer for programs at Riverbend and across the region. Riverbend's creative camp lesson plans incorporate curiosity, exploration, and inquiry. Research shows that when children spend time in nature, they are not only more receptive to learning about the task at hand but also learning in general. Riverbend educators use this opportunity to encourage campers to practice 21st century skills like resiliency, self-reflection, and grit. Most importantly, Riverbend campers fall in love with nature and carry those memories through life!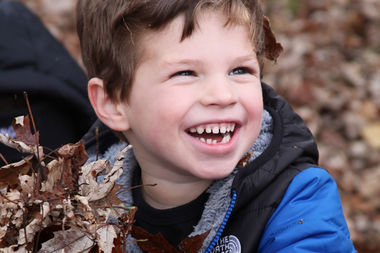 Year-Round Camp
Year-round exploration camp days are relaxed yet full of fun and learning, perfect for days off from school. Grounded in nature-based STEM education programs, children enjoy hikes, outdoor exploration, crafts, science experiments and hands-on activities. Our flexible program meets the needs of busy parents and curious children.