Year-Round Camp
Year-round exploration camp days are relaxed yet full of fun and learning, perfect for days off from school. Grounded in nature-based STEM education programs, children enjoy hikes, outdoor exploration, crafts, science experiments and hands-on activities. Our flexible program meets the needs of busy parents and curious children.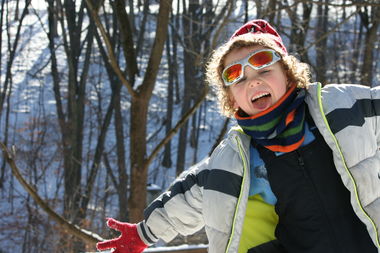 General Information
Ages: 4-11 
Times: 9:00 a.m. to 3:30 p.m.  (extended day option from 8:00 a.m. to 6:00 p.m.)
Campers will need to bring:
Clothing appropriate for the weather (a change of clothing for particularly cold weather or wet days is recommended)

A bagged lunch

A water bottle
Fees and Registration Information
Daily Fee: $75/day for non-members
Extended before and after care (8:00 - 9:00 am & 3:30- 6:00 pm) $20/day
20% Discount: Family Plus Members
To register:
Questions? Contact us at camps@riverbendeec.org or 610-527-5234 x 108. 
Payment options: 
Checks (payable to Riverbend), cash or credit card (Visa, American Express, MasterCard or Discover)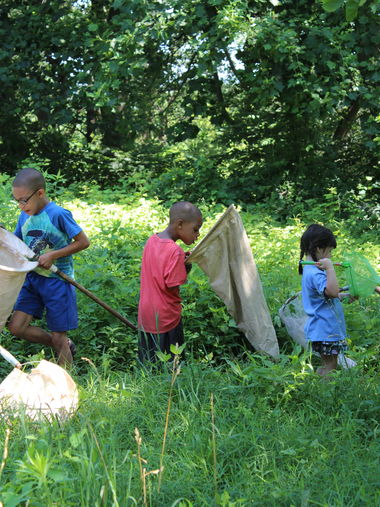 Winter & Spring 2018
March 23: Spring Break
Fins & Feathers & Claws—Oh My!
Fins & feathers & claws—oh my! Spend the day learning about the differences between animals that spend time in the water, in the sky, and on land—and create your own creature, too!
 
March 26-30: Spring Break
Springtime Investigation
Riverbend is abuzz with changes and new life! Come put your detective skills to the test as we investigate the wonderful world of spring.
 
April 2: Spring Break
Wilderness Survival
Are you interested in learning how to survive in the wilderness? Join us as we spend the day in the woods learning the basics of how to build a shelter, navigate with a compass and map, collect water from leaves, and so much more.
Save the Dates for 2018-2019 School Year
(Additional dates to be added)
September 10, 11 & 19
November 6
November 21st (full day and half day options available)
December 26-28, 31
January 21
February 15 & 18
April 15-19