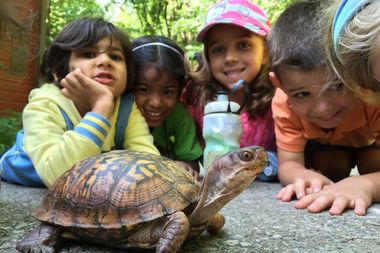 Our Mission
Riverbend Environmental Education Center teaches environmental principles to children in Southeastern Pennsylvania, through a direct connection with nature, inspiring respect for our natural world and action as aware, responsible and caring citizens.
Our Vision
Riverbend Environmental Education Center will be recognized as the model environmental learning resource for children in Southeastern Pennsylvania, known for our superior educational programs and as a unique and significant destination.
We Value
Excellence in environmental education for all children.
Connecting children to nature as a vital component for their well-being.
Being good stewards of the environment and the land we own.
Collaboration and partnerships with other organizations to fulfill our purpose.
Responsible governance and management to ensure a stable financial foundation.
Fun – our work is recreational, creative and educational.