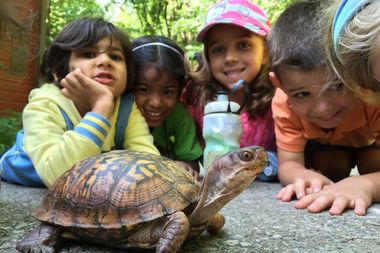 Our Mission
Riverbend Environmental Education Center connects people to nature, equitably advancing environmental literacy through outdoor STEM education and free play in nature while empowering children and adults to take action to conserve Earth's resources.
Our Vision
Riverbend will be known as the model nature-based STEM teaching partner for schools, a trusted resource for parents working to protect the Earth our children will inherit, and a change agent propelling Pennsylvanians towards a future when all people will live in harmony with nature.
We Value
Excellence in environmental education for all.
Equitable access to nature, which leads to more equitable educational outcomes.
Personal well-being fostered by connecting people to nature.
Environmental stewardship of the land we own.
Responsible governance and management.
Fun! Our work is recreational and creative.