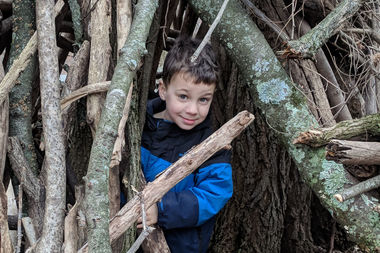 Your Gift Provides Critical Resources
Environmental education is critically needed. At Riverbend we use dynamic, living platforms to engage students in their communities today. A primary goal for Riverbend educators is to prepare informed, resilient leaders poised to meet the challenges of tomorrow. Every day we see engaged students, witness their joy, and have hope for the future. YOU can be a part of that positive change and growth! 
Supporting Riverbend Allows Us to Grow and Better Serve Our Community
Your contribution to Riverbend not only supports our ability to provide innovative education nature-based STEM programming to students and teachers, it strengthens our ability to serve as a valuable community resource while we work to protect and improve our 30-acre preserve located in Gladwyne, Pennsylvania. 
Teachers trained in Aquaponics
Hours spent outside by summer campers.
Volunteers dedicated 2,205 hours of service.
Students participated in STEM-based Aquaponics program
School program visits, 48% from underserved schools