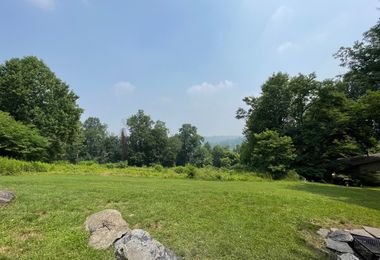 The increase in extreme heat, wildfire and floods caused by climate change is impacting families across our region. Here are some tips from Riverbend's professional environmental educators about how grownups can best speak to young children about severe weather events:
For children ages 2 to 10:
Remain calm. Emphasize your family's safety, preparedness, and planning. "Adults are making sure children are safe. Our family has a safety plan and we will take good care of you."
Figure out what your child understands and how your child is feeling. "What did you notice? What are you worried about? What do you want to know?"
Limit children's exposure to news and images of severe weather effects. AND…
Be prepared to answer questions that your children have about images and things they may be exposed to at school or outside your home.
Communicate plans so children know what to expect. "The storm is over now, but if our area doesn't have power, we'll stay home from school and work tomorrow."
Be honest when you don't have an answer. "Hmmm. I'm not sure about that but I can find out and let you know."
Give them a way to help. "Let's sweep the sidewalk in front of our house. Let's see if our neighbors need some groceries."
For ages 10 and older:
Continue to emphasize children's safety and the work adults are doing to keep them and their communities safe.
Continue to check in about feelings and emotions, questions, and observations. Try to gauge what your children have observed and what they still want to know.
Involve middle and high school age children in preparing for challenging weather events and creating a safety plan.
Help older children understand the science of extreme weather using concepts and terms they can understand.
Share information with older children about timing so they know when to expect storms to begin and end.
Support high school age children who may assist with storm cleanup, think about adaptations for the future, learn about our planet and the water cycle, and encourage grownups in their lives to make green choices.
Riverbend is here to help our community of families and children deal with the effects of our changing climate.
Additional Resources:
https://www.healthychildren.org/.../Talking-with-Children...