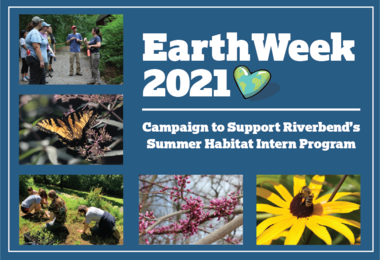 In honor of Earth Week, Help to Support our Summer Habitat Management Intern Program!
As we head into the summer, Riverbend plans to offer our robust Habitat Management Intern Program for current and recently graduated young adults interested in the environment and habitat management. Click here to learn more about the internship.
We are looking to raise $10,000 to support this ten week long program for up to four interns. Your donation will help to provide a salary to our interns and to offset costs to administrate this program for 2021.
We are grateful to AQUA and Shreiner Tree Care for their pledge of $1,000 each and toThe Kate Svitek Memorial Foundation for their generous grant in support of this program!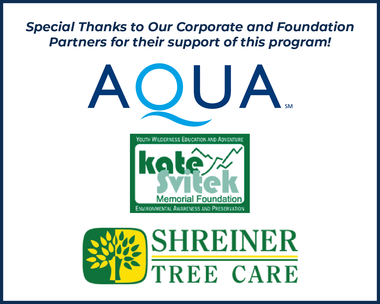 Can you help us raise the additional funds needed to continue this program's success? Please donate today!