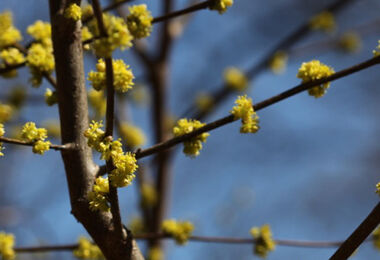 Join us at Riverbend for a Spring Saunter!
Spring is here!! Step outside with us and explore Riverbend on Saturday, May 21st for our Spring Saunter. This family-friendly walk will be hosted by our Habitat and Volunteer Manager, Lorna Atkinson. Lorna will guide participants around the preserve exploring our habitat restoration projects and other highlights of our property.
This walk will be held outdoors and is scheduled for approximately 2 hours. Walkers are to meet at the Riverbend parking lot 15 minutes prior to the event start time. If inclement weather is expected, we reserve the right to cancel. Registrants will be notified via email by 5pm the day before of a cancellation.
Though not overly strenuous, Riverbend's trails are hilly. Walkers should be dressed appropriately for the weather conditions and wear sturdy walking shoes or boots. We are sorry but we cannot accommodate strollers or wheelchairs. Walkers should bring their own water/snacks.
Spots are limited and available on a first come; first-served basis.
This is a Riverbend PAY WHAT YOU WISH Event:
The true cost to Riverbend to offer this educational event to the public is $10 per person. We recognize that for some families emerging from pandemic, this is unaffordable. Therefore, we invite you to choose the price you wish to pay for this event. In doing so, you help make environmental education accessible to ALL children, regardless of their family's financial situation.