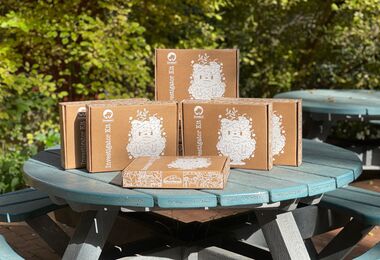 ShiverQuest is BACK! Join us for some Fall fun at Riverbend.
What is ShiverQuest?
ShiverQuest is a family-friendly way to enjoy the fun of our event in your own home and safely at Riverbend.
Here's How it Works:
Purchase a ShiverQuest Investigator Kit for each child. Kits are filled with games, activities, and cool tools that can be used at home and in your own backyard. (Kit activities will be tailored for younger and older kids.)
Investigator Kits also contain instructions on how to download an app to your smartphone and participate in a self-guided scavenger hunt at Riverbend from October 16th to November 7th.

The whole family can participate as a team, look for clues, and solve challenges to solve the mystery.
AND Participants of the Scavenger Hunt will be entered to win a week of Riverbend Summer Camp for the 2022 summer season!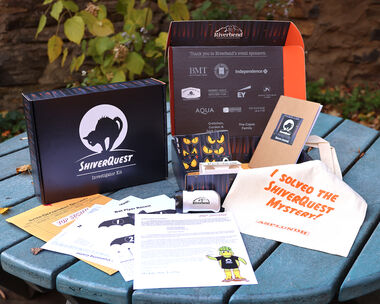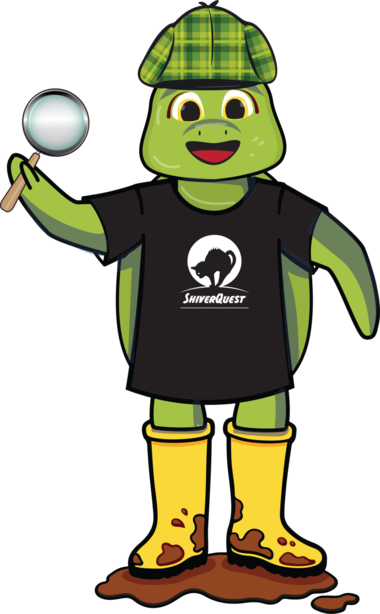 Can you help us solve an all new mystery at Riverbend?
Riverbend's mascot, Muddy the Turtle, has a friend who needs your help. Muddy wants to help his friend the Waste Monster feel better. Can you, Muddy, and the Waste Monster figure out ways to cut back on waste and help the Waste Monster and the environment at the same time? 
We need some clever investigators to help us figure out solutions and ways to help.  We'll need all of your science skills and powers of observation. Are you up for the challenge?
Join us for this year's ShiverQuest and put your science and sleuthing skills to the test!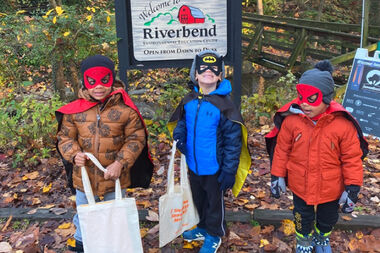 ShiverQuest Investigator Kit Pre-Sale Starts Tuesday, September 7th!
How it works:
Pre-order your Investigator Kit starting on Tuesday, September 7th.
Kits will be available for pick-up at Riverbend's office starting on October 1st. Pick up is available Monday through Friday 9am - 5pm. 
New this year! There is an option to have kits shipped to your address via UPS Ground for an additional shipping fee per kit.
Kits will contain a code and download instructions for the Scavenger Hunt which starts on October 16th at Riverbend.
Kits are available for Ages 3 to 5 and Ages 6 and up.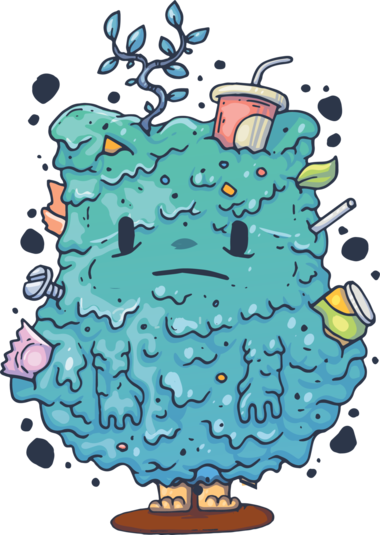 ShiverQuest Kit Pick Up Instructions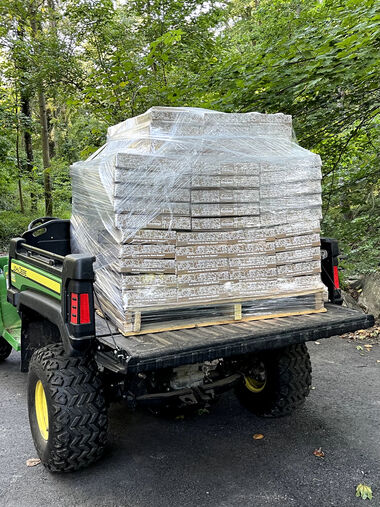 Investigator Kits are now available for pick up at Riverbend's office.
Here's how it works:
Stop by Riverbend Monday through Friday from 9am to 5pm.
Park and head to the Snider Barn.
Go to the lower patio where the circular picnic tables are located.
You will see a set of double doors with a green and white "Office" sign.
If the door is closed, please ring the door bell to the left of the doors.
A Riverbend staff member will greet you. Give them the name and the quantity of boxes from your order.
Collect your boxes and ENJOY!
Please note: Our friends from Cupola Academy utilize Riverbend's preserve on Tuesdays and Thursdays. Their drop off and pick up times are from 9:00am to 9:30am and 2:15pm to 2:45pm. Our driveway and parking lot are very busy at these times.