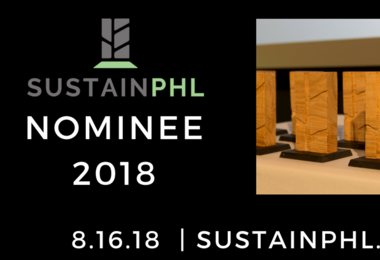 Nominations were open to the public in early May with an online submission form. Our committee reviewed each criterion and awarded points based on submission forms. Then, The final top 3 nominees were tabulated by highest ranking average score, with a couple of ties!
SUSTAINPHL 2018 NOMINEES 
SUSTAINABLE COMMUNITIES:
This nominee is working to provide communities with equitable access to clean air & water, clean & open spaces, and energy-efficient resources, as well as protecting local wildlife & habitats. 
Energy Coordinating Agency
Bartram's Garden
Riverbend Environmental Education Center