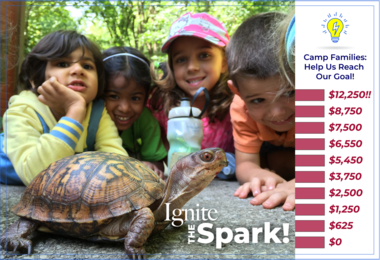 Thank you to our generous donors!
At the start of this 2018 giving season, Riverbend received a generous gift of $10,000 from a family who is our longtime Riverbend friend. It was this family's hope that this gift would inspire generous giving among Riverbend camp families.
And it did... You helped to ignite the spark and reach our goal to raise an additional $12,250!