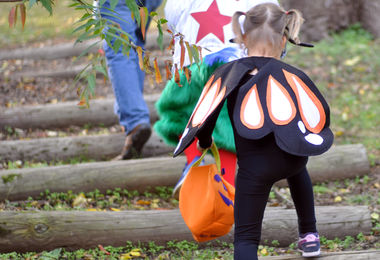 It's Baaaa-aaaack! Our super fun celebration of all things fall and Riverbend returns!!
We know you've missed it and we've missed it too. Shiverfest is one of our most popular events each year and we look forward to seeing all our Riverbend friends old and new at this family-friendly event. Spooky trails, yummy food, fun games, animal encounters, and more are just a few of the many activities that Shiverfest has to offer.
Tickets for Shiverfest will go on sale just after Labor Day.
Shiverfest tickets go fast! Be sure to follow us on social media or sign up for our email newsletters to find out more. Don't miss this frighteningly fun, family-friendly event.