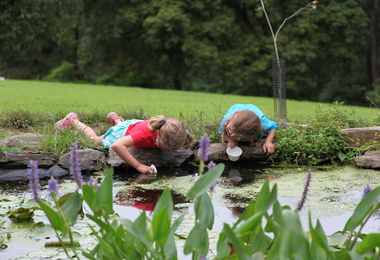 Join us as we help kick off One Book One Lower Merion's programs celebrating Where the Crawdad's Sing by Delia Owens 
Riverbend will be hosting a Bio-Blitz here at our Preserve in partnership with the Lower Merion Library System. 
Riverbend is home to countless species of wildlife, from native plants to insects, macroinvertebrates, migrating birds and more.  Families (with children younger than 12) will learn how to explore nature in their own backyards, using science strategies as well as the iNaturalist app (iOS | Android).
Please come dressed appropriately for the woodland setting of Riverbend: long sleeves/pants and bug spray.  Although the event is FREE, pre-registration is required since attendance is limited to thirty(30) cars.
Additional events for One Book One Lower Merion 2019 can be found at LMLS.org.