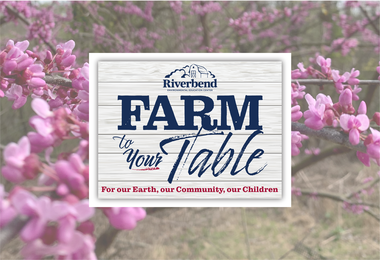 THANK YOU! Event Registration is now closed for this event. We appreciate your support!
One of the many disappointments of the Covid-19 crisis is that Riverbend had to cancel our joyful, community gathering, Farm to Table fundraising event scheduled for May 31, 2020. In a bit of reimagining, we are hoping you will join us for Farm to YOUR Table; a fun event that supports a few wonderful, local restaurants and Riverbend at the same time! 
Riverbend has partnered with a select group of favorite community restaurants to deliver the joys of Farm to Table in the comfort and safety of your home. Here's the scoop:
Pick Up Date: Sunday, May 31st
Restaurant partners include Jasper's Backyard, Bodega by La Cabra Brewing, and Terrain Cafe
Choice of a family (4 meal) or couples (2 meal) dinner order. Menus were created by each restaurant's chef just for this event!
The cost covers a full-price meal which is contributed directly to the participating restaurants and a built in tax-deductible donation to Riverbend. 
To build ambiance at home we will offer suggested wine pairings, mixed drink recipes inspired by our Farm to Table favorites, and an exclusive playlist to enjoy during dinner.
Now more than ever it is important to work together as a community to support local businesses, protect our earth and ensure a healthy future for our children. Order now and support Riverbend's mission and our restaurant partners!
Here's How it Works
1. Select from one of our three restaurant partners listed below
2. Place an order using the links for either the Couples or Family Dinner options
3. Place your order by Tuesday, May 26th by 4:00 pm
4. Pick up your order between 5:00 pm - 7:00 pm on Sunday May 31st at the restaurant you selected and Enjoy!
Riverbend will send a reminder email to all registrants the week of May 25th. 
Please contact MaryKate O'Brien, mkobrien@riverbendeec.org with questions.
Participating Restaurants

Jasper's Backyard provides a beautiful space for both local, and traveling diners and bar-goers. Serving as a fun, outdoor hangout in the warmer months, and a cozy, intimate spot during the cooler months, our outdoor bar and various fireplaces make Jasper's the perfect place any time of year. Jasper's is currently open for take-out and delivery.
101 E. 7th Avenue, Conshohocken, PA 19428 | jaspersbackyard.com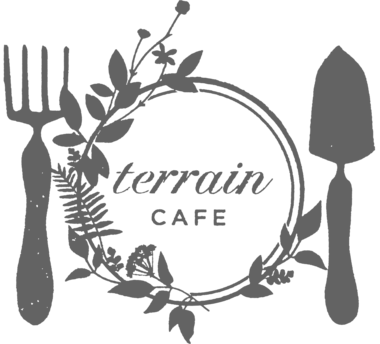 Terrain's greenhouse cafe offers seasonally changing brunch and dinner menus featuring hand-selected local produce, meats, and dairy alongside a thoughtfully curated beverage program from near and far. Served in a deliberately designed environment to blur the line between indoor and outdoor spaces, each cafe's focuses on creating menus with timeless dishes highlighting the best locally grown ingredients. Terrain Cafe is currently open for take-out via Toast and take-out and delivery via Caviar and DoorDash.
138 Lancaster Avenue, Devon, PA 19333 | terrain cafe website