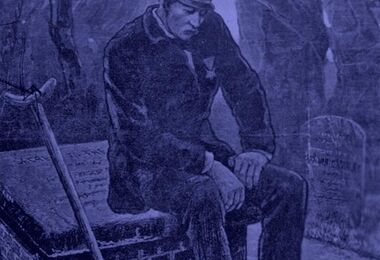 At the end of the Civil War, an area near Riverbend on what is now the Philadelphia Country Club, was the site of a camp for soldiers returning from war. This site is the subject of a new book co-authored by Jim Remsen and Brad Upp entitled, Back From Battle: The Forgotten Story of Pennsylvania's Camp Discharge and the Weary Civil War Soldiers It Served.
We are pleased to offer a special event in partnership with the authors and the Bridlewild Trails Association. Join us at Riverbend for a talk, book signing, and hike to the site of this encampment.
When the talk finishes, we invite you to join us on a hike with members of the Bridlewild Trails Association and Jim and Brad to view the remnants of Camp Discharge. The hike will begin at approximately 2:15pm and run until 3:45pm and is optional. If you wish to attend the hike, please wear clothing appropriate for the weather and sturdy footwear for a hike on uneven terrain. 
We ask that you abide by all COVID protocols including mask wearing and social distancing during the event. 
Please register here if you wish to attend the talk and book signing as space for this portion is limited. If you only wish to attend the hike, please meet in the Riverbend parking lot at 2:15pm.
This event is open to families. We recommend this for children 8 and up. The event and hike are FREE.