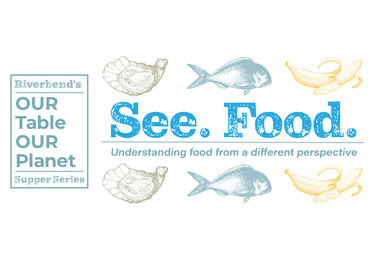 See. Food.
Understanding food from a different perspective.
Join Riverbend for a delicious dinner and lively conversation.
Les Dames Philadelphia and Riverbend Environmental Education Center are partnering with Dame Lisa Calvo of Sweet Amalia Oysters, Chef Kiki Aranita of Poi Dog, and Jonathan Deutsch, Ph.D. of Drexel's Center for Food and Hospitality Management to present an evening of dinner and discussion.
Join us for a family-style dinner of Sweet Amalia oysters, Poi Dog delicacies including a dish made with tilapia harvested from Riverbend's Aquaponics Greenhouse, and a dessert featuring the Drexel Food Lab's famous banana ice cream, paired with a lively conversation on sustainability and preventing food waste.
Tickets are $75 per person and are limited. This event is BYOB.
The supper will be hosted at Riverbend Environmental Education Center, 1950 Spring Mill Road, Gladwyne, PA 19035. Contact us at 610-527-5234.
About RIVERBEND'S Our Table Our Planet Supper SERIES 
For these more intimate suppers, guests gather in our rustic barn or nearby on our 30-acre preserve to enjoy creative dishes and lively conversation.
Conversation and learning focuses on food frontiers or an intriguing element of our natural world.