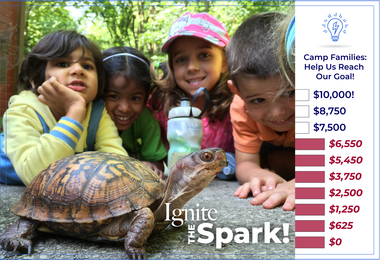 UPDATE: 10 days left to meet our goal. We are getting closer!
Thank you to our generous donors!
It's not too late to help us meet this $10,000 challenge. Riverbend camp families, donate today by clicking the button below.
At the start of this 2018 giving season, Riverbend received a generous gift of $10,000 from a family who is our longtime Riverbend friend. It is this family's hope that this gift will inspire generous giving among Riverbend camp families. Will you help ignite the spark with an annual gift this season to help us reach the goal to raise an additional $10,000?
Follow our progress and help us to reach our goal!