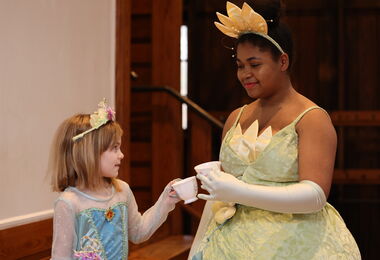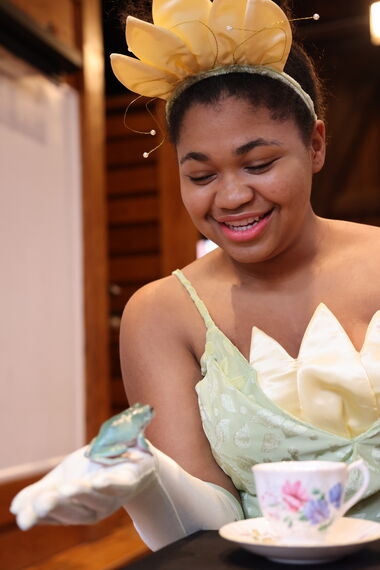 Galas are usually just for adults. At Riverbend we wanted to create a gala that adults could enjoy with the special little ones in their lives....
Princesses, Princes, and Frog Lovers of all ages are cordially invited to Riverbend's first ever Tea Party Gala.
Guests will enjoy fine tea party fare and mix and mingle with a very special Princess who loves frogs especially Riverbend's frog ambassadors, Ron and Leslie. Imagine a character meal at your favorite theme park but here in Gladwyne with all proceeds benefiting Riverbend's conservation education programs.
The gala includes food, beverage, a meet and greet with our princess and our frogs, photo opportunities and a performance from our Fabulous Frog Princess.
Guests are encouraged to come dressed in their finest prince and princess attire for a family friendly magical afternoon in Riverbend's Snider Barn. The gala is a caregiver and child event and all guests must have a ticket.
Cost: $35 per person (adult or child)