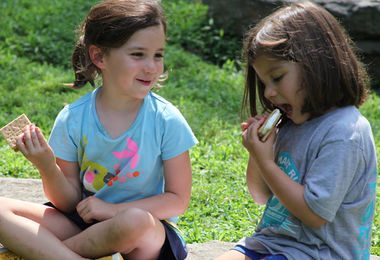 Celebrate National S'mores Day with us! What is summer without s'mores, crisp graham crackers, melting chocolate and the perfectly roasted marshmallow?
National S'mores Day is Monday, August 10th. What could be s'more fun than starting your celebration a few days early?
Join us here at Riverbend for a fun summer afternoon with a campfire and nature exploration. Gather around to roast marshmallows and soak up the last of the summer with us.
$10/family  Please check back for ticketing info closer to the event.