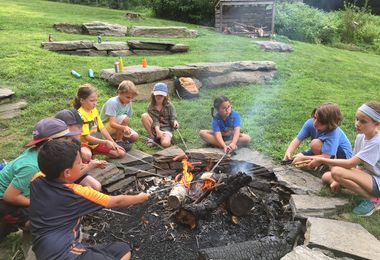 Celebrate the start of Fall at our family camp-out!
A new season is in the air as the leaves begin to turn and the nights get cooler. The Autumnal Equinox is just a few days away on September 22nd. Celebrate the last days of summer and the beginning of fall with an overnight camp-out here on the Preserve.
This camp-out is perfect for the first-time camper AND veteran campers alike.
Riverbend staff will help you set up your tent, build the campfire, provide the food, and lead a night time program. We want this experience to be easy and fun for the whole family.  All that's needed on your end is a tent and sleeping bags.
This event is open to all families.
General Admission Tickets are $100 per family + processing fees. Check back for ticketing information closer to the event.