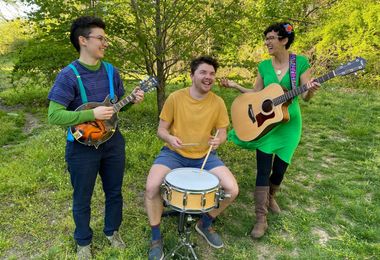 Riverbend is proud to present our "Ants on a Log" family concert featuring the Philadelphia-based band Ants on a Log.
Ants on a Log plays music for children and other childlike people. Their award-winning music centers on positivity, social justice, and silliness and has been featured widely in national media, serving as a soundtrack for social justice education and progressive parenting. Full of humor and harmony, Ants shows are energetic, interactive, and engaging for both children and adults.
The family concert will occur on Riverbend's preserve in our Outdoor Classroom space.
Tickets are limited due to seating capacity so get yours now! One ticket is required per family/vehicle.